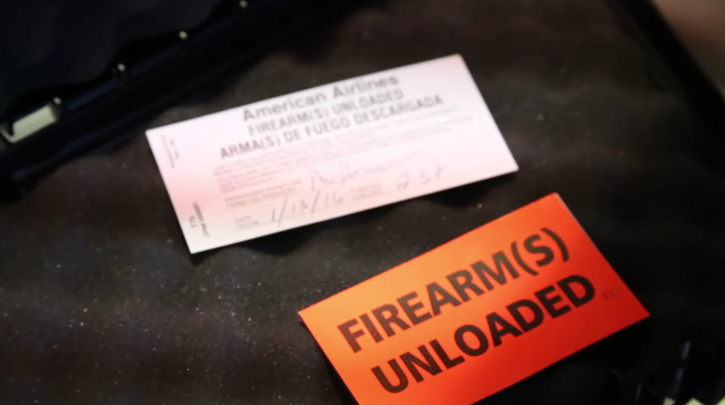 Bringing your gun when you travel means that you have to find a way to transport it in a responsible manner. A must-do is to prepare the gun and secure it in a case, and the first thing you need to do is to unload your weapon. It is dangerous (and illegal in many modes of transportation – i.e. airplane luggage) to transport a loaded firearm.
There are a lot of regulations that you have to follow if you are going to travel via airplane with a gun in tow.
Depending on your mode of transportation, here are two types of gun cases to consider while traveling with your firearm.
Biometric gun safes. Storing your gun in a transportable biometric safe is a great option when you need to semi-permanently store your firearm. A great example is traveling in an RV. A biometric safe in your camper gives you peace of mind while traveling and easy access when needed.
TSA-approved gun cases. Traveling somewhere that has reciprocity? Why not bring your firearm? By using a double-sided TSA-approved gun case you can pack your firearm on one side and your magazines of ammunition on the other side. Declare your firearm and you're on your way to safe travels with your firearm.
If you need to bring your firearm with you, it is important to take responsibility by securing your gun. There really are a hundred different ways to travel with your firearm. The goal of this post is not to explore all of your options, but to let you know that there are options and to expose you to start searching for the solution that is right for you.
Back to All Posts