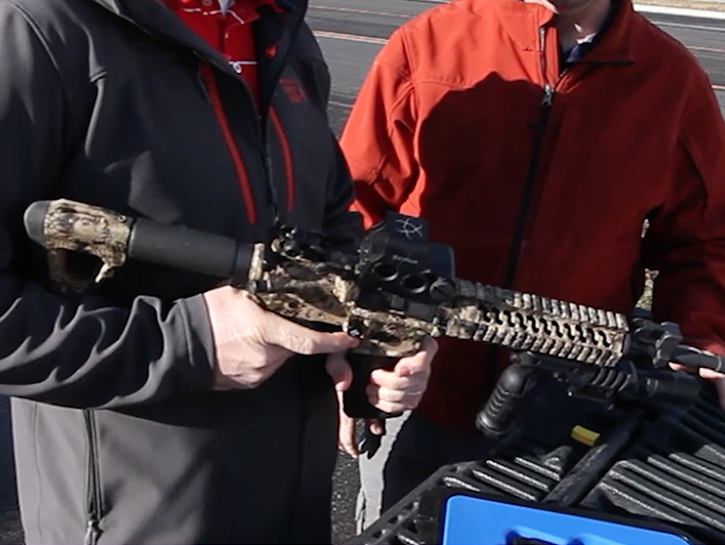 One of the most frequently asked questions we get is "Can I use Gun Transfer where I live?"  For the vast majority of gun owners, the answer is yes.  There are restrictions based on each State's gun laws so it's important to know what those restrictions are.
Gun Transfer's two products (Basic Gun Transfer, Full Gun Transfer) are for private party firearm transfer in the same state.  Both the gun buyer and seller must reside in the same state to obey Federal Gun Laws.  In the future, we plan to offer a product that will allow transfers between buyers and sellers residing in different states but for now, they must be from the same state.
Currently, Gun Transfer can be used in 42 states.  Most of those states do not restrict the type of gun you can sell.  Below is a list of what's allowed or not allowed in each state.  If you decide to transfer using our services, be sure to check the detailed restrictions for your area.  Many states have unique age, licenses, or documentation requirements.  You can find your state's requirements when using Gun Transfer by clicking here.
States with gun laws that allow rifles, shotguns, and handguns to be sold using Gun Transfer:

Alabama
Alaska
Arizona
Arkansas
Florida
Georgia
Hawaii
Idaho
Illinois
Indiana
Iowa
Kansas
Kentucky
Louisiana
Massachusetts
Michigan
Minnesota
Mississippi
Missouri
Montana
Nebraska
Nevada
New Hampshire
New Jersey
New Mexico
North Carolina
North Dakota
Ohio
Oklahoma
South Carolina
South Dakota
Tennessee
Texas
Utah
Vermont
Virginia
West Virginia
Wisconsin
Wyoming
States with gun laws that allow rifles and shotguns to be sold using Gun Transfer:
Maine
Maryland
Pennsylvania
States with gun laws that do allow private party gun transfers:

California
Colorado
Connecticut
Delaware
New York
Oregon
Rhode Island
Washington
Washington DC
Additionally, Class III NFA Weapons/Title II Firearms cannot be transfer using Gun Transfer.
Back to All Posts