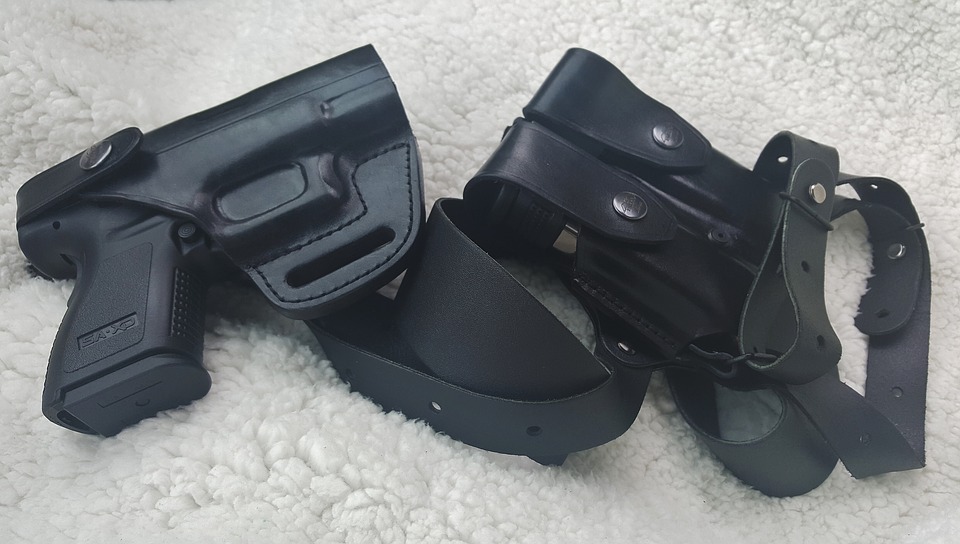 Gun owners need to keep their guns clean and well maintained. But equally importantly, gun owners must keep them safe from thieves. Thieves break into houses and cars to cart away any valuables that they can find, including guns that can sell for a good price on the black market. Stolen guns can also be used in criminal activities. All the more reasons why gun owners must see to it that their firearms do not fall into the wrong hands.
Carrying a Gun
A person who carries a gun must be aware all the times that the gun they carry is safely secured in a proper holster. The last thing you want is a firearm that slips out of its holster or a bulky holster that attracts and invites someone to steal your firearm from behind you.
Keeping a Gun in the Car
When a person carries a gun in their car, the glove compartment and the center console are not necessarily the safest places to keep it, as these are the first places that thieves search for opportunistic hauls. During car break-ins, burglars will first check those two places. The trunk of the car is a better alternative as most thieves overlook the extra effort to check a trunk as they are in a hurry for a quick score.
Keep Guns in a Safe
Guns, when not in use, must be locked in a secure gun safe to prevent them from being stolen. Safes should not only be used at home but also in the car. The size of the gun safe will depend on the size and number of guns kept.
Know the Serial Number
All guns have a serial number. Keeping the serial number of your gun in a safe place is an added insurance that it can be recovered in case it is lost or stolen. By reporting the serial number of a lost or stolen gun, there are improved chances that it will be recovered.
Alarm Systems and Security Cameras
Want to go the extra mile? Protect your home, your gun safe, and other valuables by installing a monitored alarm system. Couple this alarm system with security cameras that will enable you to monitor your home in real time through the use of mobile devices.
Back to All Posts