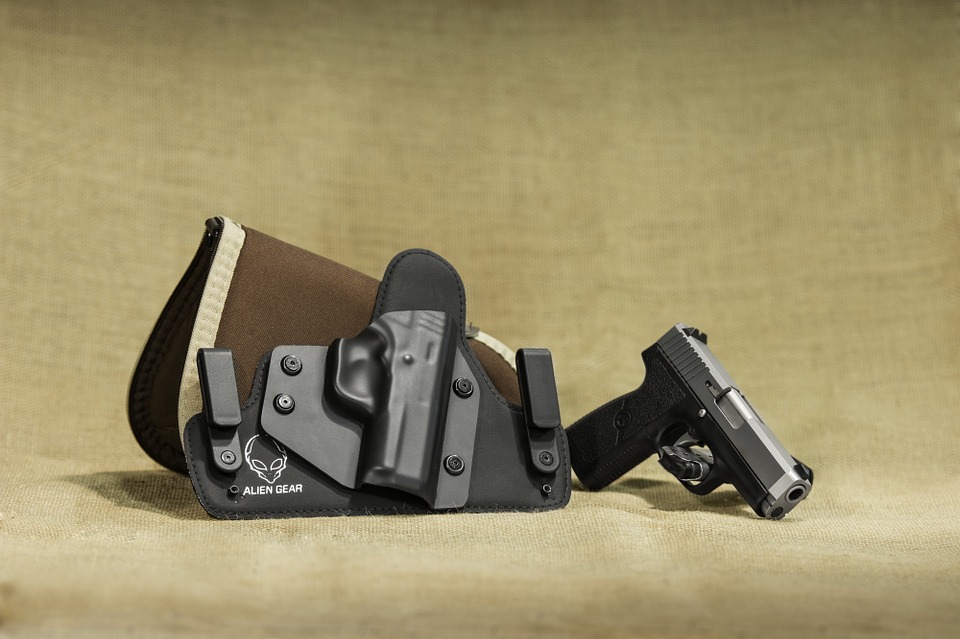 Carrying a gun without a holster can invite tragedy if it results in accidental firing or inability to draw the gun when it is necessary. A holster provides for concealed and secure transport as well as quick access to your handgun. Not all holsters are created equal. Before you invest in a holster, making sure you're picking one that is best for you.
Here are a few tips to guide your decision:
Holster material – Many believe that the best holsters are either made of leather or molded plastic. Leather is a good choice because it stretches over time to conform to the mold of your gun and to your body, allowing for a comfortable fit. The problem is that it can keep stretching, so you may periodically need to dip your leather holster in water and let it dry to reverse unwanted stretching. Molded plastic holsters (like thermoplastic or injection-molded holsters) do not stretch and contour to your body in the same way that leather holsters do. They can break easily in areas that are subject to bending or stress, but they provide excellent friction and "grip" of your gun.
Weapon retention – Your holster must securely hold your gun, otherwise it might accidentally drop or somebody could unexpectedly grab it. Gun snatching won't usually be a problem with concealed guns, so an open-top holster works fine for most people. If you are active, though, consider pairing your open-top holster with a retention mechanism such as a thumb-break snap. Just make sure you disengage it when you draw your gun.
Depending on your personal comfort and retention preferences and your reasons for carrying a gun, you can choose from the following types of holster:
IWB Holsters – Inside-the-waistband holsters offer the maximum concealability, although some people find them uncomfortable. You will likely want to purchase pants with a bigger waistline to accommodate an IWB holster. (Two inches is a good baseline.) You should also wear an undershirt to prevent the gun from rubbing against your skin.
OWB Holsters – Outside-the-waistband holsters are the most popular type of holster. They are typically worn in the 3 o'clock to 6 o'clock positions for easy drawing.
Pocket Carry Holsters – The holsters have a little bottom tab on the front or back to hook onto the pocket, preventing the holster from coming out when you draw the gun. It is a good concealment holster, especially when you are not wearing a belt or fitted waistband.
Shoulder Rigs – A shoulder holster is comfortable and excellent for concealment. It is well-hidden under a jacket.
Ankle Holsters – These are usually used for a second weapon. They are good for small weapons only, as large ones could be uncomfortable and painful in this position. It can also be very difficult to draw a weapon stowed at the ankle.
Hidden in Plain Sight – These are holsters that are built inside a backpack, messenger bag, or women's purse. They are concealed but will take extra time to draw. Use extra care when using this type of holster. Make sure the bag is not left unattended to prevent accidents or theft.
We recommend trying several different types of holsters on until you find the one that will be functional and comfortable for your purposes.
Back to All Posts